Therese M. Zink, M.D., M.P.H., named chair of the Department of Family Medicine
Boonshoft School of Medicine has named Therese M. Zink, M.D., M.P.H., chair of its Department of Family Medicine, effective Jan. 20, 2014. Zink comes to Wright State from the University of Minnesota (UM) in Minneapolis, where she served as a professor in the Department of Family and Community Medicine and the Rural Physician Associate Program. She also served as director of UM's Global Family Medicine Pathway, drawing from international medical experience in the republics of Russia, including Chechnya and Ingushetia, and Brazil and Central America.
Zink has extensive expertise in the areas of family violence, sexual assault, women's health, rural health care delivery and education, international health, medical professionalism and creative writing. She has conducted research on better care in the medical office for families living with violence and examined the costs of transforming medical practices and how to implement guidelines for chronic kidney disease.
---
Second Annual Neuroscience Symposium slated for Nov. 5
The Wright State University and Premier Health Neuroscience Institute will present its second annual neuroscience symposium, "Selected Topics in Translational Neuroscience," on Tuesday, Nov. 5, from 1:15 to 5:15 p.m., in the Sinclair Conference Center. Presentations will explore current research on myasthenia gravis, ways to improve the neurologic health of preterm infants, stress resilience and stroke.
The keynote speaker is Gil Wolfe, M.D., professor and chair, Department of Neurology, University of Buffalo School of Medicine and Biomedical Science.
---
Master of human anatomy instruction program poised to meet growing need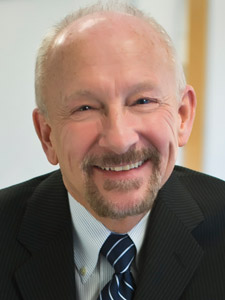 Wright State University has created one of the only master's in human anatomy instruction programs in the country, according to Larry Ream, Ph.D., director of graduate programs in the Department of Neuroscience, Cell Biology and Physiology.
"However healthcare reform turns out, it seems likely that a bunch of uninsured people are going to be getting primary care for the first time," Ream said. "That means the need for physicians assistants and nurse practitioners will rise, and in turn the demand for people who teach anatomy to these kinds of students will rise."
Anticipating the trend, Ream sought to create a program that didn't just teach anatomy, as so many other programs do across the country, but one that also teaches students how to teach. He reached out to the College of Education and Human Services and found an enthusiastic partner. By 2012 the program had its first graduate.
---
Seven Boonshoft School of Medicine students receive Choose Ohio First Primary Care Scholarships
Seven students from the Wright State University Boonshoft School of Medicine were selected to receive a Choose Ohio First Primary Care Scholarship. The following students will receive an annual scholarship of $30,000: first-year medical student R.J. Sontag; second-year medical students Cara Schroeder, Thao Tran and Austin J. Williams; third-year medical students Stephen Knox and Zenar Tekeste; and fourth-year medical student Ashley Hotz. Hotz and Knox also were 2012-2013 scholarship recipients.